No results were found for the filter!
SonicWorld "The Brick" Class-A Mono...
The SonicWorld Brick is a german engineered, ultracompact Class-A Mono Mic preamp in the tradition of legendary classic tube and transistor preamps made by Telefunken, TAB and Siemens
Slate Pro Audio Fox MicPre
Der Slate Pro Audio Fox ist ein zweikanaliger Mikrofonvorverstärker mit je zwei eigenständigen Vorverstärkerschaltungen pro Kanal.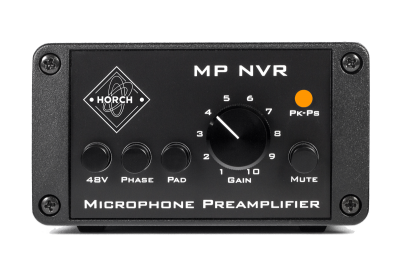 HORCH Audiogeräte MP NVR Mic Pre
The preamp section of one of the most legendary mixing consoles in history was the inspiration for the Horch MP NVR microphone preamplifier