items from Hazelrigg Industries
Hazelrigg Industries sind die Brüder Geoff and George Hazelrigg. Beide sind seit vielen Jahren in der Produktion der Hi-End Geräte von D.W.Fearn eingebunden. Die Zusammenarbeit der Beiden resultiert nun in dem Hazelrigg Industries VLC-1 Röhrenvorverstärker/ Equalizer.
No results were found for the filter!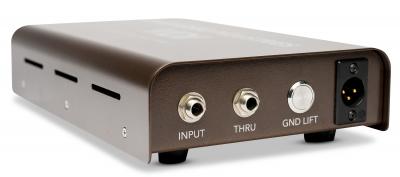 Hazelrigg Industries VDI
The Hazelrigg Industries VDI is a single channel, all-triode vacuum tube DI (direct box) for recording electric or electronic instruments. The input is designed to provide the proper load impedance for all instruments that have a ¼-inch...